News
Live perfomances
New live performance under the name SleepyBrain in cooperation with Dancer/Choreographer Ramya Nair. Read More about Ramya

Releases
NEW and MORE music on MYSPACE : Click here for more :
New Music:


Under A Banyan Tree and Flavour of Trance.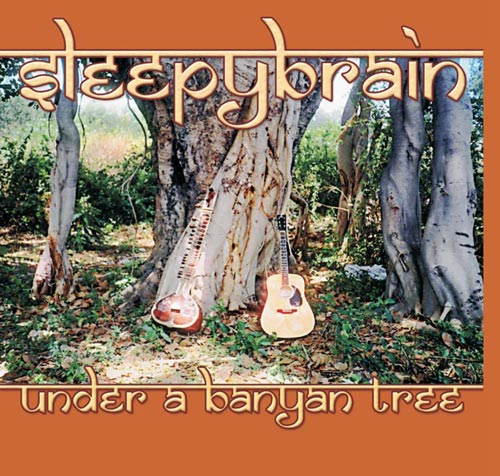 Musicians:
sleepybrain, guitar, sitar
Pandit Rajendra Nakod, tabla (North Indian drums)
Gopinath Krishnan, mridangam (South Indian drum) on Chamundi Morning Mist
Ravi Shankar, ghatam (claypot) on Shimoga Evening Glory
Sri Srikanth, vocals on Surya Mamaskar and Om Namah Shivaya
Deepu K Nair, vocals on Missing You and My Heart Belongs to You
Geetha K N Bhat, vocals on Shimog Evening Glory
Paramita, vocals on Missing You
Butto, hindustani flute (North Indian) on Surya Namaskar, Cosmic Guardian
and My Heart Belongs To You
Krishna Prasad, carnatic flute (South Indian) on Chamundi Morning Mist
Ananthapadmanabha, violin on Chamundi Morning Mist
A.P. Srinivas, violin on Shimoga Evening Glory, Samadi and Om Namah Shivaya

Special thanks to: Arun, Delhi-Arjun, Ravinder Raj, Suchitra and Gokul of
The Music Mint, Baba Prasad, Goa-Dennis, Mrinalini and Raju, Sunil Rao
and family, Manu-shop, Göran Sommansson, Nysore-Ramaswamy, Pranava,
Micke Emilsson and Johan Broström, My family and all musicians playing on the cd.